We Cover All of Southern California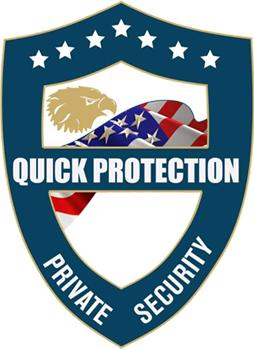 "Quick Protection Security has decades of experience in providing our clients with armed/unarmed guards in Southern California.
Our vision and mission utilize methods to assess your needs and deliver your security service."
High Quality Service
of Armed/Unarmed Security Service in Southern California
Quick Protection Security offers both armed and unarmed security guard services in Southern California. Available 24/7, you will find our carefully recruited security officers to be professional, responsive, and reliable.
We will work with you to determine the appropriate level of protection, understanding that each client's situation is unique and can change at any time.
The estimated 24.2 million people who visited Anaheim in 2017 broke the city's tourism record for the fifth consecutive year, according to Visit Anaheim, which markets the city as a destination for business and leisure travel.
Quick Protection Security provides armed and unarmed guards in Anaheim, Irvine, Santa Ana and other cities across Southern California for your home, business, or construction site. Our security services areas cover but are not limited to grocery stores that have a high theft rate, private residences, and construction sites with expensive equipment left during off-hours.
Our armed and unarmed security guards provide thorough protection and ensure you and your property are safe at all times.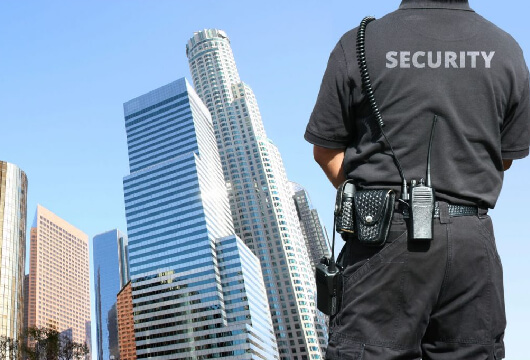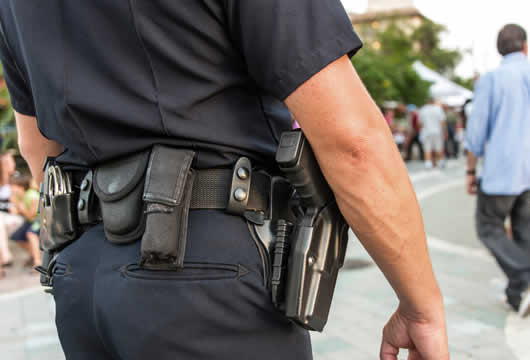 Armed Guard Services in Southern California
Armed Security Services in Southern California has been growing in the past years. You have a vision for your company's growth and protection. Is your security protection keeping up with that vision? To get the best services in today's fast-paced uncertain world, it's crucial to plan for your security needs to not only keep pace with – but to enhance – your business growth and security.
Quick Protection Security has extensive experience in state-of-the-art security protection because we provide effective and tactical armed guard services in Southern California with precise strategies.
We can design a step-by-step, cost-effective plan for you to achieve optimum ongoing productivity for your company's security needs and protection.
We current provide services for Anaheim, Murietta & Temecula, Hollywood, Ontario, Eastvale, Los Angeles, Irvine, Santa Ana, San Bernardino & Riverside, San Diego, Orange County & the Inland Empire.
With crime on the rise, an expertly-trained armed security guard in Southern California is an asset to your organization. Security is no longer a want; it's often a need. Protect your investment with the best unarmed and armed security guards in the business.
Unarmed Guard Services in Southern California
Unarmed Guard Services across Southern California are based on the need for the service itself in the cities. Some locations in Southern California may not necessarily need armed guards, such as schools and other local institutions, as it is just as important to simply monitor those entering the facilities. By having an authority figure onsite, it is possible to deter illicit or unwanted activities without unnecessary risk, intimidation, or liability. For example, unarmed security services in Anaheim are often used to deter activities like vandalism, shoplifting, and trespassing. Settings that can often be handled by unarmed security guards include department stores, sports venues, and public plazas. In general, it is more common for businesses to have unarmed guards than armed ones.
Also, people are more likely to see an unarmed guards as a friendlier and more approachable authority figure that can provide assistance and protection. In this way, unarmed security guards may be an advantageous solution in low-risk retail stores and residential buildings. Although these unarmed guards do not carry firearms, they are in great physical shape and trained in a wide variety of defense techniques.
Quick Protection Security
In accordance with Quick Protection Security protocols, the unarmed guard force is concerned with all matters relating to the security of the facility, which includes but not limited to;
Your Security is Our job!
Security is a serious issue. Both on a personal and on a business level, security and protection are ongoing concerns.
Providing a safe environment is necessary to maximize security and protect against liability.